---
Inspired by Nature - Less is more
In the animal kingdom, there is no known species that has optical sensors distributed around its body.
No insect, bird, fish, or mammal has developed a "visual perception system" of sensors, despite each species needing to detect obstacles or predators in all directions in order to survive.
Natural evolution has led to the most widespread and efficient solution. For example:
mobile heads that can be oriented on 3 axes: left/right (yaw), up/down (pitch), and also to a lesser extent with respect to the horizon (roll);
this integrates a unique pair of sensors adapted to the animal's behavior, and installed on a vertical plane of the face for tree-dwelling primates from which we descend, or directed more laterally for equids for example;
the pair of sensors are generally mobile on 2 axes: left/right (yaw axis) and up/down (pitch axis).
This visual perception is created of a pair of sensors (the eyes) mobile on 5free axes (the movements of the head and eyes in their orbits).
Inspired by those natural solutions, Parrot has designed the ANAFI Ai obstacle avoidance System.
Introducing ANAFI Ai
ANAFI Ai provides professionals features that really matter: 4G as the new communications standard, 48 MP of imaging accuracy, intelligent obstacle avoidance for autonomous photogrammetry missions and a unique robotic platform with the first open-source piloting application. ANAFI Ai embeds a Secure Element that protects both the integrity of the software and the privacy of data transferred.
ANAFI Ai images are compatible with all photogrammetry software suites. With Pix4D, the market leader in photogrammetry software, Parrot has pushed the integration one step further. During the flight, ANAFI Ai sends the pictures to Pix4Dcloud directly. Computation starts when the drone lands so that professionals gain productivity by avoiding manual time-consuming data Transfer.
Automate Your Photgrammetry Missions
Embedded Artificial Intelligence allows for photogrammetry-specific flight plans to be performed automatically, optimising productivity, and saving time. Generate optimised missions based on the land registry of the building selected in just one click. ANAFI Ai's Quad Bayer 48 MP sensor delivers survey-grade accurate 2D and 3D models.
Capture 48 MP Accurate Images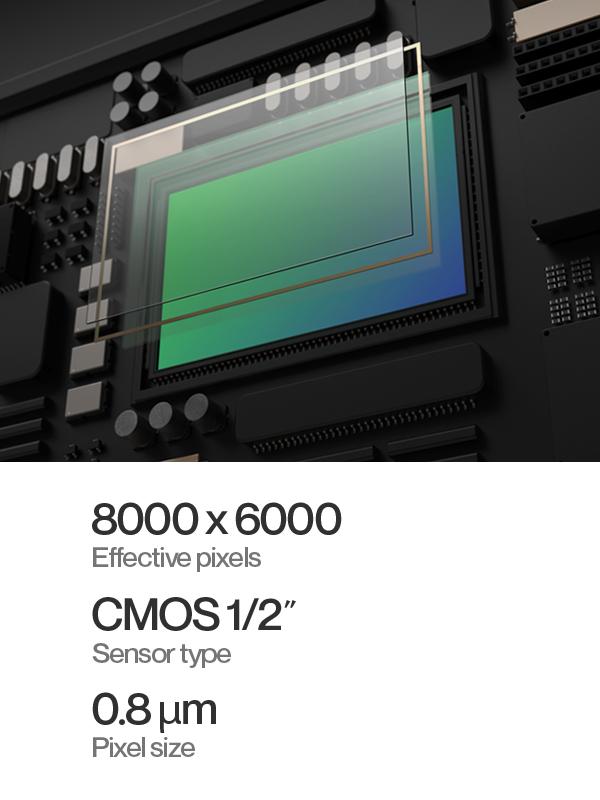 ANAFI Ai's Quad Bayer sensor offers 14 EV of dynamic range in HDR10 mode. It catches all the details both in highlights and shadows. Inspection professionals can use the 6x digital zoom to observe 1 cm details at a distance of 75 m. The controllable gimbal tilt range (from -90° to +90°) gives professionals access to complex points of view such as the underside of a bridge structure. P-Log format allows professionals to retain more information with raw files.
Fly in any Complex Environment
ANAFI Ai takes advantage of 4G to profoundly change the use cases for drones. With 4G, the data link between the drone and
the pilot becomes robust in all circumstances. Already widely and reliably deployed around the world, 4G offers long range
transmission at low frequency bands at 700MHz - 900MHz. Additionally, the 4G connection means you can operate the drone at any distance.
Cyber security by design - Your Business shouldn't have to be concerned
ANAFI Ai integrates a Secure Element that provides cutting-edge integrity. It performs cryptographic operations, stores and protects sensitive information, protects the integrity of the embedded software, provides a unique identity to the drone for 4G. Pairing and strong authentication and features a unique digital signing of the pictures taken by the drone. ANAFI Ai is compliant with the European Union General Data Protection Regulation (GDPR) and in some cases goes even further. For example, users can delete all data with 1-Click, easily maintaining control over what is stored.
Included
1x Anafi ai drone
1x Hard case
1x Skycontroller 4 Remote
1x Smart Battery
1xUSB-PD (power deliver) fast charger
1x USB-C Lightning cable
2x USB-C USB-C cabels
1x calibration chart
1x additional set of propeller blades
---
---