Unmanned Aerial Systems für Polizei und Behörden der öffentlichen Ordnung
Aerial Supervision, Situational Awareness
Provide your staff with early visual and analytical data. Situations can be analyzed quickly by drones and without any risk for your staff.
Equipped with Electro-optical, Infra-Red (Thermal), Laser or other sensors such as gas detection devices with onboard analytic, drones are valuable assets for first response, reconnaissance and public safety management.
We offer the entire range from personal compact drones for S.R.R. to large drones for first response.
Multicast, LTE/worldwide deploy&control functionalities and harmonized software are amongst our offerings.
Contact us
Watchover Missions, Perimeter Security
Imagine a moving, noisless eye in the air, granting your staff permanent intelligence in the designated area.
Special drones can reach hours of flight time up to solar-powered permanent flights.
These drones can help securing public events such as parades, festivals or demonstrations. Also, they can provide perimeter security and sureillance during high risk events or in areas of special interest.
Dronivo offers the latest innovation from Germany, a drone based on the lighter-than-air concept, which is the only UAV permitted to fly over crowds.
Short Range Reconnaissance
Quick Reconnaissance, Minimize Risk
Compact S.R.R. drones are ready within seconds. They are easily deployed from almost everywhere, in every situation. In the backpack or on the back seat, they can just take off from the hand and even from a car windows.
This fast deployability enables your staff in the field to reduce risk by gaining information about target, surroundings and area in advance, before putting themselves in danger.
Dronivo offers Parrot S.R.R. drones with EO/IR gimbal, zoom functionality and radiometric thermal imagery to provide the best reconnaisssance, in every situation.
Improve Decision Making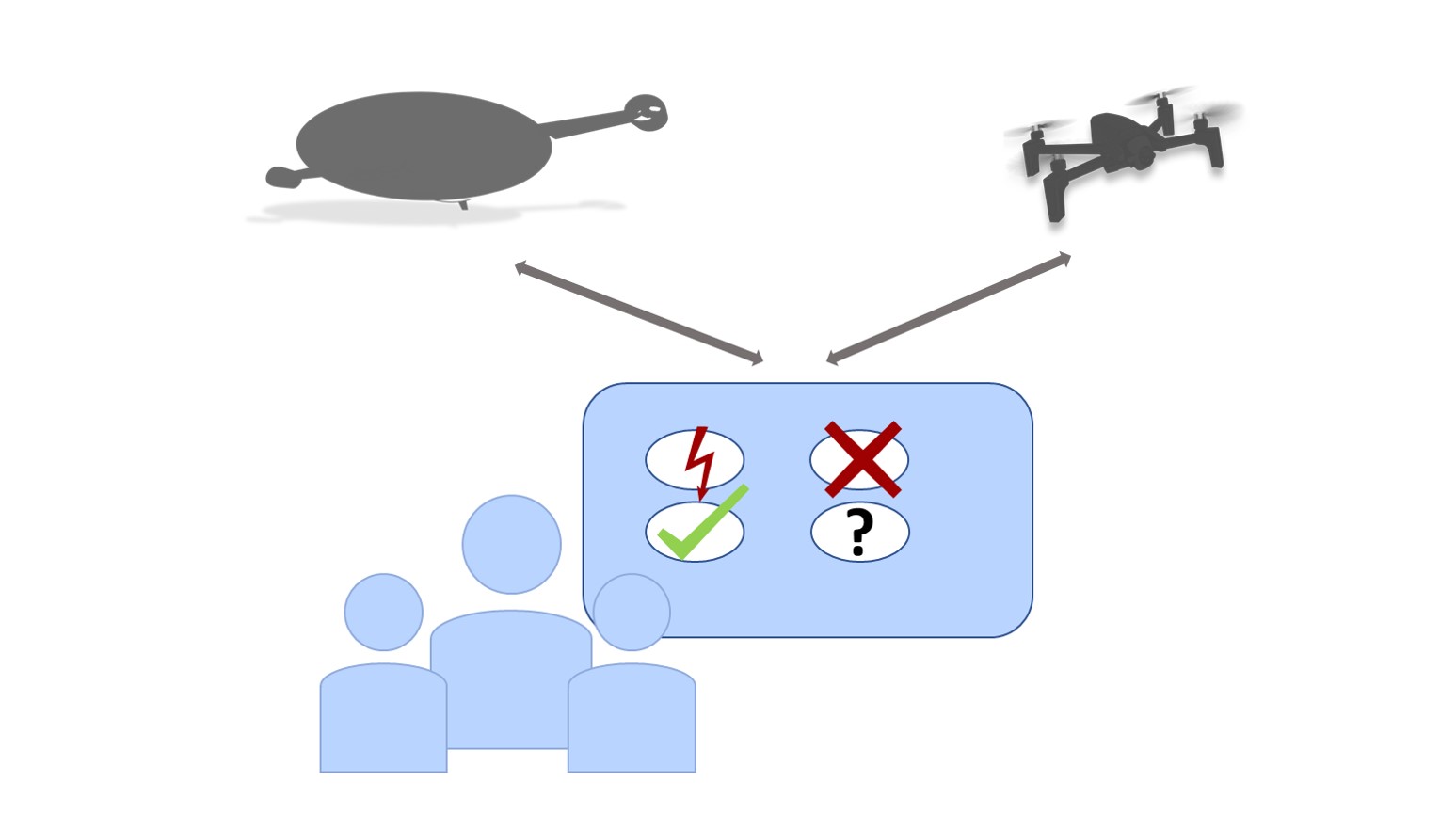 Ease and improve the process of decision making due to live information and insights. Discuss with your team or supervisor while having everything on screen.
Multicast: Share Information
Using advanced UTM systems, video- sensor- and other data can be shared via multicast - worldwide, to every device. Enable your decision makers to get involved everytime it is required.
Improved Safety
Improve the safety of your staff on the ground, provide them critical data and don't let them enter situations without necessary information anymore.
Suitable solution provider - get our consultation today.