---
Autel - Dragonfish Z2 (Dual Sensor)
Interchangeable payload system
*See the specifications page for information on specific payload adaptability.
Handle any mission with a variety of payload options that can be easily interchanged based on mission requirements. Dragonfish payloads are designed to be interchangeable between aircraft classes to maximize value and enhance system mission capability.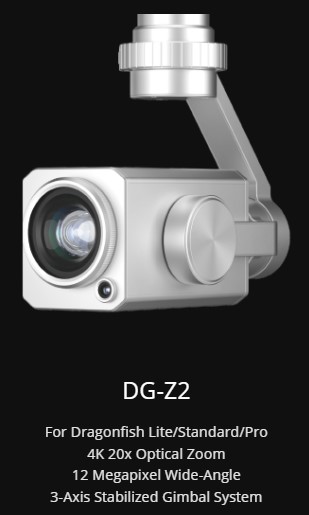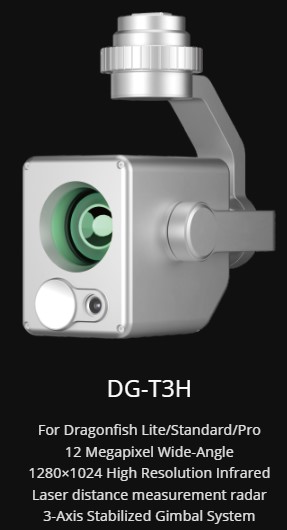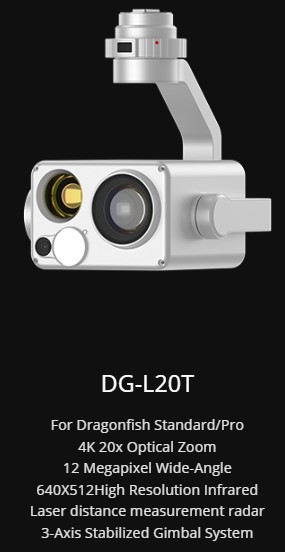 Max. Flight time chart for Dragonfish series with payload

*All flight time data is from real outdoor flight tests (average flight speed 18m/s, remaining battery power 5% after return home, battery cycle times ≤ 5 , no wind, no rain).
Optical Zoom
The Dragonfish Pro with L50T payload can achieve 50x optical zoom and 240x hybrid zoom. Even when observing targets 2 km away, details are clearly visible. Operators do not need to be on site, which not only improves work efficiency but also ensures the safety of personnel and flight equipment. Enable efficient energy inspection, emergency rescue, public safety and other industry applications.
Included
---