---
General
Gremsy H16 is a state of the art product designed especially for professional filmmakers. Featuring the latest gimbal technology in advanced camera stabilization and motor control, it provides ultra-smooth footage in most extreme conditions. Handling payload up to 16lbs allows Gremsy H16 to run RED EPIC, Arri Mini or F55 and Cinema lenses with ease.
Solid Construction Transforming Design
Inspired by the Lamborghini super-car, the entire design and concept gives the Gremsy H16 a stunning look. Made with air-craft grade aluminum and carbon fiber, the H16 offers rigidity and solid construction yet still maintains light-weight.
Weight in Handheld mode 2.8kgs/6.2lbs
Weight in Aerial mode 2.2kgs/4.8lbs
Payload Handheld & Aerial 7.3kgs/16lbs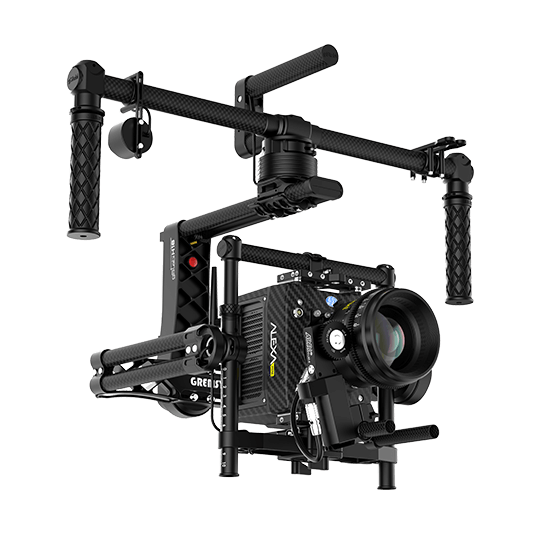 Simplicity of Filmmaking
Our platforms empower filmmakers to capture professional footages. Simple setup and flexible adjustment, we take care of the power and leave you more time for creativity!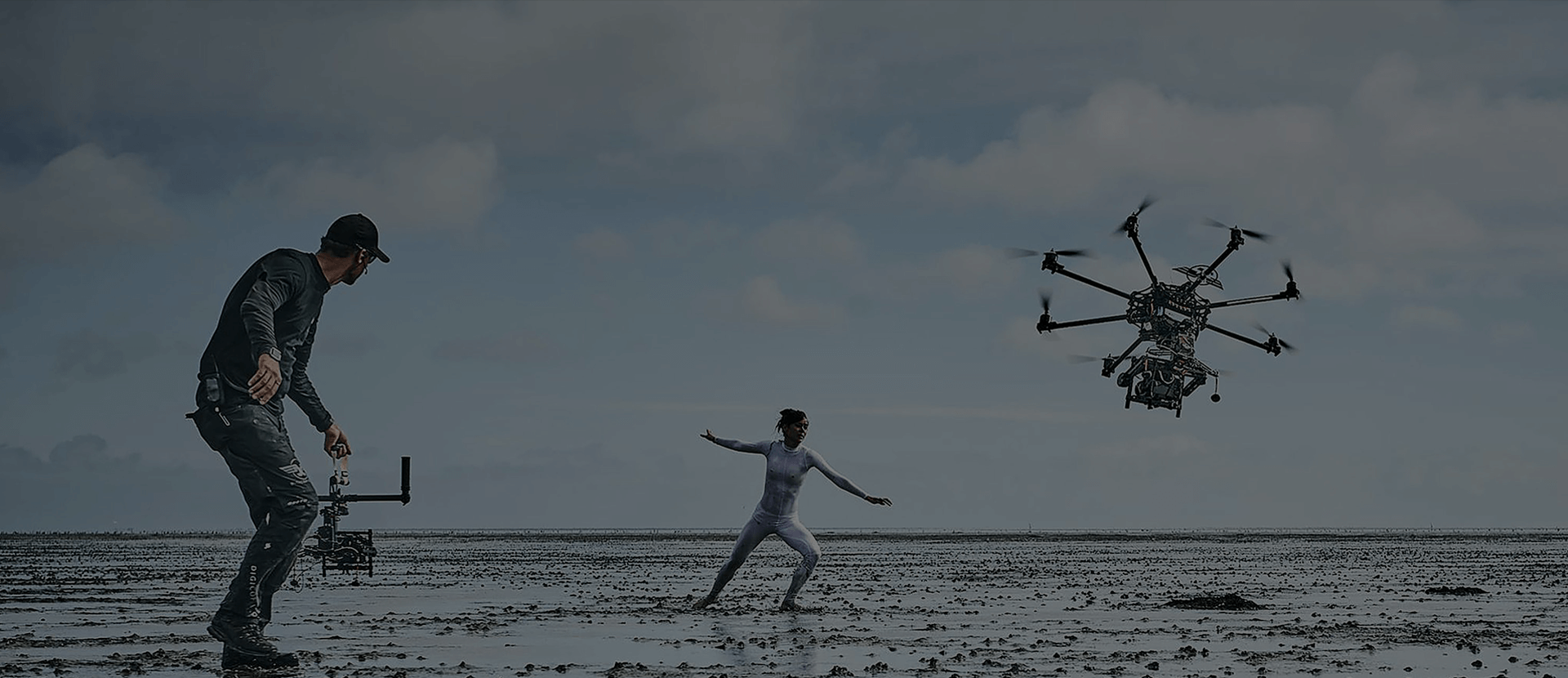 Powerful Precision Direct Drive Motor
Custom designed hollow shaft and high torque brushless motor coupled with ultra high resolution encoder provide highest levels of accuracy.
HIGH RESOLUTION ENCODER 0.005º
MOTOR Hollow Shaft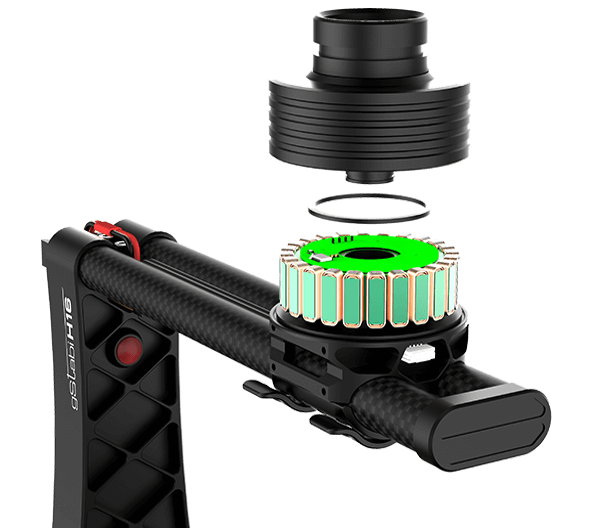 Flexibility in Use
Large and easily adjustable camera cage for maximum payload 16 lbs, H16 offers flexible space in use with big mirrorless cameras such as Canon DSLRs, Sony FS5.
Compatible Cameras among others:
Alexa M
Black Magic 4K
Canon 5D Mark III
Sony F5/ F55
Canon C500
Nikon D800
Sony FS 700
Canon C300
Sony Alpha 99
Sony FS 100
Sony FS 7
Sony FS 5
Canon C100
RED Epic
RED Scarlet
Canon 1D-C
Nikon D4
Flexibility and Mobility
The Gremsy H16 can be rigged effortlessly using circular quick release to multiple platforms such as car mounts, cranes, booms, jibs, multirotors, buggies, cablecams,…
High Performance Controller
gMotion Controller, designed and made by Gremsy based on a 32 bit ARM high speed microprocessor providing fast response and accurate attitude estimation
Ultra Accurate IMU Sensor
Precisely calibrated. Innovative auto bias tracking algorithm improve gyro bias stability over time.
Flexible Operations
The Gremsy H16 offers 3 operations suitable for various conditions
Normal Operation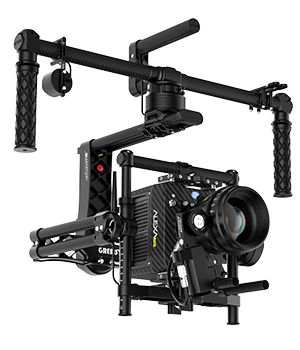 Suitcase Operation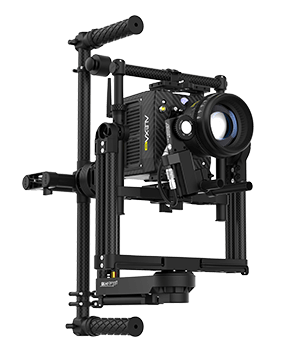 Inverted Operation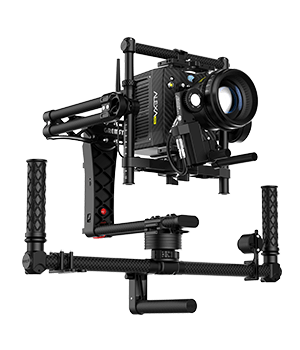 Designed for Aerial Work
Built as light as possible to achieve longer flight time for aerial shooting. Switching between handheld and copter is quick and simple thanks to circular quick release system.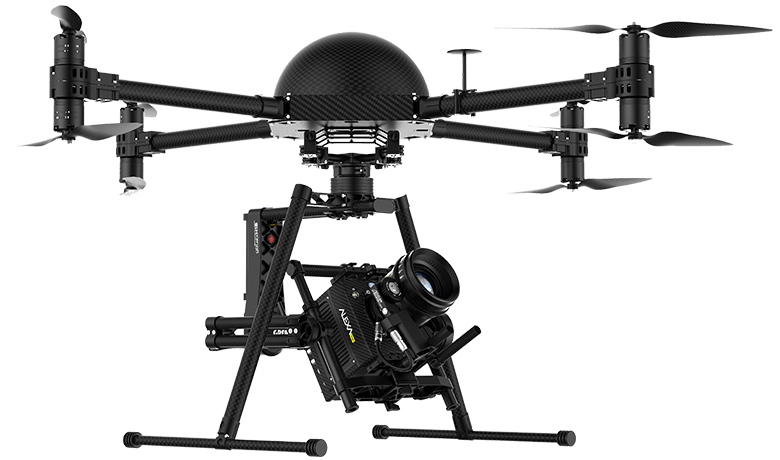 Recommended Accessory
Vibration Damping Designed to be used with all Greasy gimbals, the extra light vibration damping features 12 rubber balls with 3 sets (soft, medium, hard) to dampen vibration from hard mounting on car rigs, cranes to a variety of mounting on multi-copters.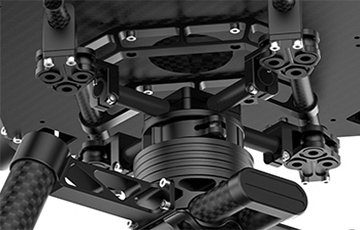 Landing Gear The rigid but lightweight landing gear was specificlly designed for Gremsy H14 and H16, allowing you to attach to the gimbal with ease while providing unobstructed view from camera with full 360 degree panning.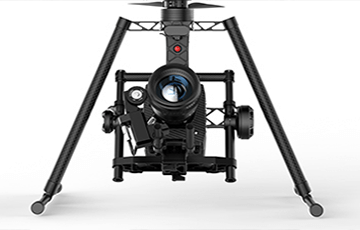 Circular Quick Release This lightweight yet rigid quick release allows to disconnect and connect the gimbal in a matter of seconds. By using the safety button, it can provide additional security to the system. Moreover thanks to hollow and circular design, you can easily put the wires go through.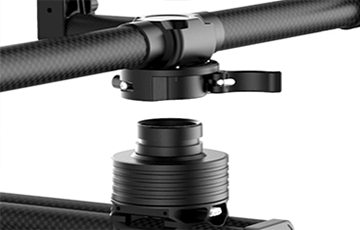 Intuitive Software and App
iOS & Android apps and software allow users to change the setting of gimbal easily via WIFI connection.
OPTIONAL MODULE: The Kinetic Gimbal Controller
SYNC is the most revolutionary and intuitive kinetic gimbal controller that allows natural and organic camera movements. Creating new posibilities for complex and impressive shots which have been impossible before. Wireless operating range up to 1500m.
OPTIONAL MODULE: CANLINK
THE WORLD'S MOST ADVANCED HORIZON DRIFT KILLER. CanLink features a can bus adapter coupled with a slip ring and in combination with the gMotion controller offerring the ability to communicate with a DJI flight controller via CANBUS to correct horizon drift.
In the Box
Gremsy H16 gimbal x1
Circular Quick Release x1
Handle x1
Hardcase x1
Wifi module x1
Mini USB cable x1
Connecting monitor x2
Joystick module x1
Slide Camera x1
Camera Rods x1
Camera Srews x2
Allen key 2 - 2,5 - 3 - 5 (mm) x1
gPower 4S/3400mAh battery x2
gPower 4S charger x1
Battery Voltage Checkger x1
SBUS x1
---
| | |
| --- | --- |
| Product Name | GREMSY H16 |
| System Type | 3-Axis Camera Stabilizer |
| Weight | 2.6 kgs / 5.73 lbs |
| Weight in Aerial Mode | 2.2 kgs / 4.85 lbs |
| Camera Cage (Standard) (L x W x H) | 200mm x 195mm x 55-200mm |
| Construction | Aluminum, Carbon Fiber |
| Input Voltage | 16.8 VDC |
| Battery | 4Sx 3400mAh Li-ion Battery |
| Connection | USB, Wifi |
| Payload | 7.25 kgs / 16 lbs |
| OS Platform Supported | Windows / Mac / iOS / Android |
| Single Operator | Follow Mode, Thumb Joystick |
| Dual Operator | SBUS / Spektrum / PPM/ Hurricane Wheels |
| Pan Range | 360 degree continuous |
| Tilt Range | (+/-) 90 degree |
| Roll Range | (+/-) 45 degree |
---
---