---
Gallium nitride charger - GaN
What exactly does it do to put gallium nitride components into a charger? First of all, GaN allows you to minimise the size of the charger so that it looks designer and is very manageable. 30% smaller than the classic, the charger almost fits in your pocket!
Double charging
The Baseus brand has used solutions that allow you to charge various electronic devices, including those that require high power consumption. It is compatible with iOS and Android. It supports laptops, tablets, smartphones and even air purifiers or wireless headphones, among others.
It is perfect for charging laptops with a USB Type-C connector ( 100 W ). It is possible to charge two devices at the same time. The user does not have to worry about short circuits or overvoltages. The BPS technology (Baseus Power Split) allows for an intelligent division of the output current when operating multiple devices. To improve the convenience of using the Baseus GaN charger, the manufacturer has used up to 6 protective measures, including overheating, overvoltage, high voltage, overload, low power consumption and electrostatics.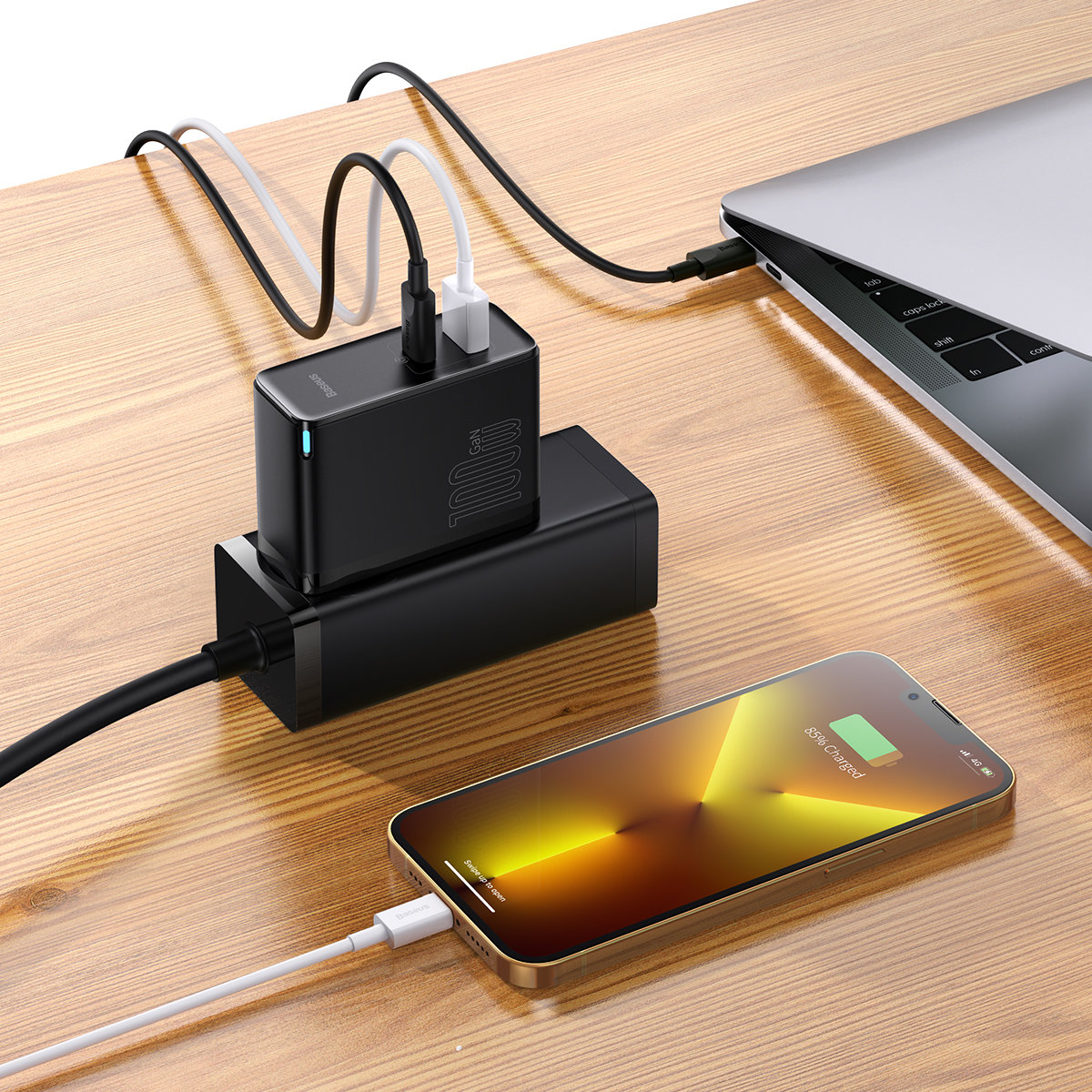 Included
1x Baseus - USB C Fast Charger 100W
1x charging cable
1x manual
Name: Baseus GaN5 Pro USB Type C / USB 100W
Model: CCGAN100E5
Weight: 229 g
Input power
AC 100-240V
50 / 60Hz
2.5 A max
Output current
Type-C1:
5V / 3A
9V / 3A
12V / 3A
15V / 3A
20 V / 5 A max
USB
5V / 3A
9V / 3A
12V / 3A
20 V / 3 A max
Type C + USB: 65 W + 30 W